Use your money to live a life you love.
Being "good at money" isn't as hard as it seems—and no, you don't have to give up your lattes to do it.
It all comes down to doing four key things, and they're not that hard—promise.
Spend well.
Spending money isn't a bad thing—as long as you're spending on the stuff you really care about, and balancing it with your goals.
Save money.
Saving is the key to a lot of big goals, like travel, home ownership, getting a dog, and all that good stuff. Find strategies to help you save more, sans stress.
Make a budget.
It's just a plan for how to use the money you get every month to maximize the happiness and security you can buy with it. Sounds good, right?
Invest your money.
Investing is so important for your future—and it's not as hard as you think it is, thanks to advances in technology and non-snooze-inducing info.

I started Half Banked in the middle of the summer of 2015, which makes this summer—next week, to be specific—the five year anniversary of the day I sat down to figure out how I was going to afford my life over the next five years. That was the day I realized it...
Global pandemic or not, your time is valuable—and I think it's safe to say we're all being a bit more cautious about the number of errands we're running and the people we're seeing right now. Who knows how long we'll continue to think twice about errands that used to be just a regular Saturday, you know?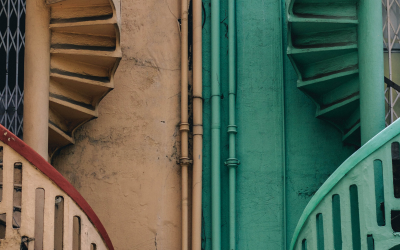 I want to talk to you about my car. I mean, it's quarantine, what else is anyone doing? (Seriously, if you have something better to do please tell me, I am deeply quarantine fatigued and am taking all book, podcast, and Netflix recommendations. Want me to...
Featured personal finance tools
Online savings accounts that pay 1.70% interest with an easy-to-use interface, unlimited Interac e-transfers, and custom goal setting.
A prepaid Visa card with built-in features to help you save more automatically. Earn an extra 1% cashback for 90 days with code HALFBANKED.